Tired of normal hotels? You love weird but quirky stuff? Hotels in 2016 are not anymore just big blocks of concrete with rooms inside. Tourism is steadily changing and people are looking for new, fresh and, well, yes, unusual accommodations. More and more designers, architects and creative individuals develop and create unique and sometimes weird hotel concepts. Here are the most unique hotels in Asia: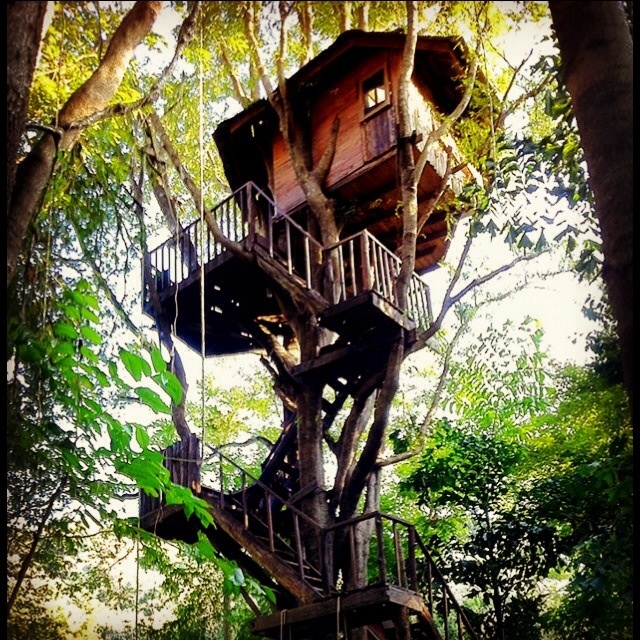 1. Treehouse Hotel Chiang Mai
Let's be honest – who doesn't love treehouses? The Treehouse House Hotel Chiang Mai is like a journey back to your childhood. Located in the district of Doi Saket, about an hour outside Thailand's second largest city, the hotel offers eight rooms of various sizes that can even accommodate families. Facilities include outdoor showers, hot water, terraces and a restaurant. While the rooms are in perfect harmony with the nature, adventure lovers and outdoor enthusiasts will love the amazing surrounding of rivers, lakes, dense forests and caves.
http://www.chiangmaitreehouse.com/
2. Capsule Inn, Osaka – Japan
You most likely heard about these tiny hotels before, but could imagine sleeping in a box with the dimensions of just 2m x 1m x 1.25m? Although their rooms are only laid out for sleeping, they're big enough to sit properly (without banging the head) and come along with TV, pillow, blanket, soft mattress and personal light. Especially business people and frequent travellers love the Capsule Inn. Japan has been long at the forefront of capsule hotels which are now growing globally in popularity, especially in mega cities and at airports and train stations.
http://capsulehotel-inn-osaka.com/
3. Container Hotel, Kuala Lumpur - Malaysia
Ever dreamed of sleeping in a container? Here's your chance! This unique hotel offers modern contemporary rooms inside containers that are usually industrialized. But don't think you will miss on anything here: all rooms include private showers, free Wi-Fi, queen size beds and TVs. They even have container suites! And for a very special experience: try their Concrete Rooms in tubes that are just big enough for a bed. The company has now hotel in three locations: Kuala Lumpur, Ipoh and Penang.
http://www.containerhotel.my/
4. Hang Nga Guesthouse, Da Lat –Vietnam
Sometimes referred to as 'Crazy House', the Hang Nga Guesthouse is weird yet beautiful at the same time. What looks like a village that jumped right out a fairy tale is in reality a fantastic work of art created by Vietnamese architect Dang Viet Nga who used a lot of inspiration from artists like Walt Disney, Salvador Dali and Antoni Gaudi. All rooms have animals as themes such as the kangaroo room, the tiger room or the eagle room and nothing out of the ordinary: expect wild colour combinations, sculptured rooms and a lot of surrealism.
http://www.crazyhouse.vn/
5. Sharma Springs, Ubud – Bali, Indonesia
Ubud is widely known as the Bali's centre of art and culture. No wonder that one of Asia's most unique hotels can be found here. The Sharma Springs looks like a giant wooden boat stranded in the middle of the jungle. Located alongside the sacred Ayung River, Sharma Springs is the latest edition of eighteen uniquely designed villas within Bali's Green Village. This extraordinary place features 4 double rooms, a kitchen, a play room for kids, an office area and a media room spread over six floors. In addition, it has a guest house that sleeps up to 2 adults and 2 kids.
http://greenvillagebali.com/
Trackbacks
Trackback specific URI for this entry
This link is not meant to be clicked. It contains the trackback URI for this entry. You can use this URI to send ping- & trackbacks from your own blog to this entry. To copy the link, right click and select "Copy Shortcut" in Internet Explorer or "Copy Link Location" in Mozilla.
No Trackbacks